"We have come across similar cases but it's concerning to see how young the puppy was," an RSPCA spokesperson said, adding: "Normally dogs have to stay with their mother until they are eight weeks old, so he could have easily died in the cold if he hadn't been found."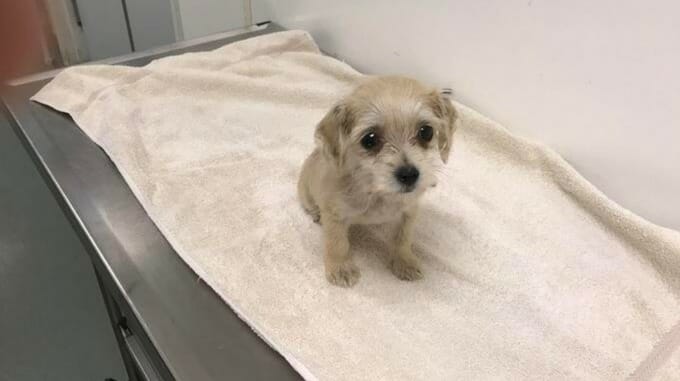 The adorable little puppy is not available for homing yet as he is still being treated and checked at the animal clinic. He will be moved to one of the organization's animal shelters as soon as he is good to go — and I can imagine that once there, he is bound to have a fan club!
Meanwhile, authorities are reviewing CCTV footage from the area and witnesses are asked to come forward to help apprehend the monster who did this to tiny Radley.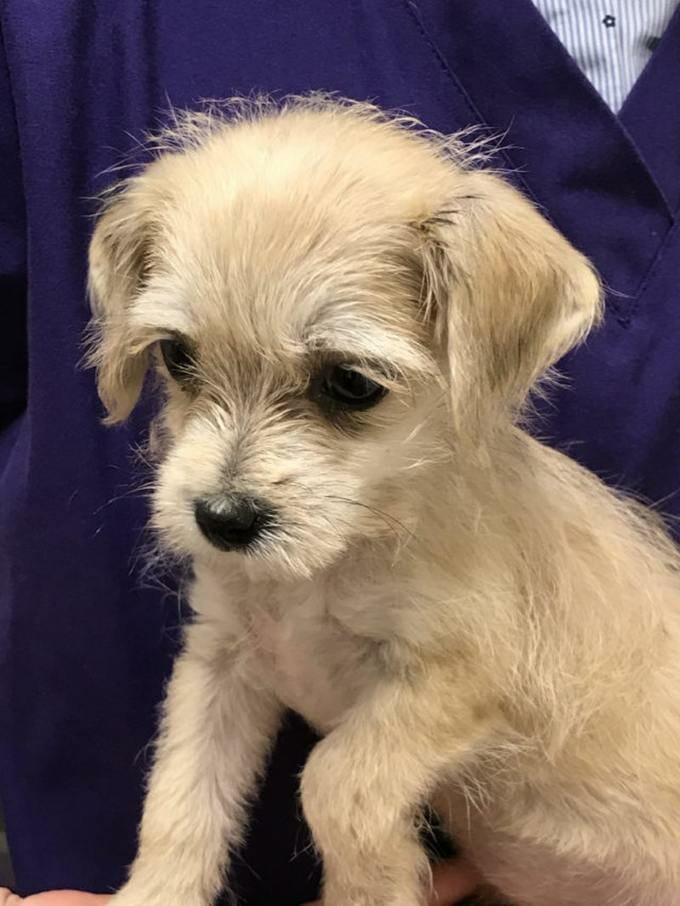 What a sweet little face! My only solace in this terrible story is that I am sure this sweet little puppy will recover from this nightmarish trauma and find loving parents who will give him all the love and care he deserves for the rest of his days.
I have no idea who or why someone would do such a terrible thing! But I sure hope they are apprehended and justly punished.
[Source]